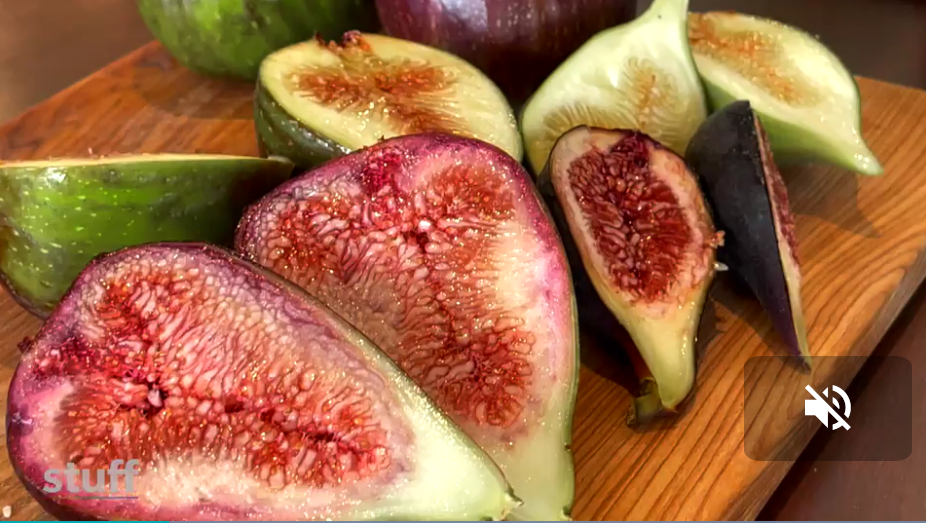 1) The Garden of Eden
Figs are one of life's great joys (if you don't agree, best to skip this one) and this humble edible flower is celebrated in full glory at the region's very own figgery.
Te Mata Figs is an organic farm and cafe in Havelock North, and owner Helen and Murray Douglas seriously give a fig about the 30 varieties they grow. The couple are some of the nicest humans you will come across, and their eyes come alive as soon as the "f word" (fig) is mentioned.
One of my greatest travel memories was eating fresh figs in small Italian towns, and I was taken right back while wandering around the Havelock North farm.
The onsite cafe is a shrine to figs, with delicious creations like toasted fig bread, fig walnut and blue cheese pizza and a salted fig chocolate tart – to name just a few. You can't miss the fig almond salami (don't worry, not the meat variety) – if there are testers, give it a try.
Figs are generally picked late summer, so if you head there soon, you're in for a treat.
https://i.stuff.co.nz/travel/destinations/nz/hawkes-bay/300222954/top-10-hidden-gems-of-hawkes-bay